You are able to link Sirportly with your Facebook pages, so that any comments posted on your wall are submitted as tickets, and replies to tickets become comments on the posts.
In the Admin navigation, go to 'Facebook Pages' (tenth link under 'Ticket Submission'), and click the green button labelled 'Add Facebook Page' - this will redirect you to Facebook, where, once you've logged in, you'll see the following screens, detailing the permissions which Sirportly requires in order to turn posts into tickets, and reply on the posts themselves. If you've previously given Facebook these permissions then you'll get directed straight to the next step.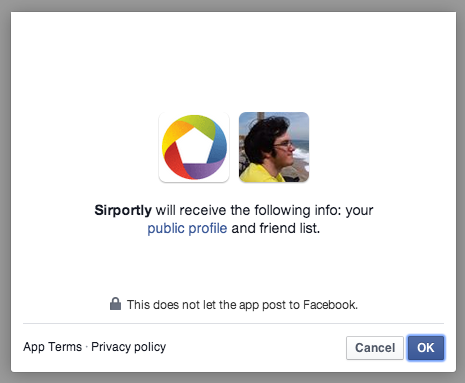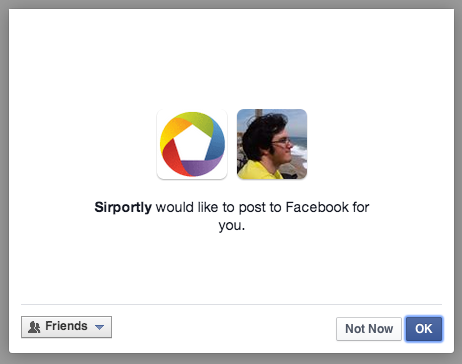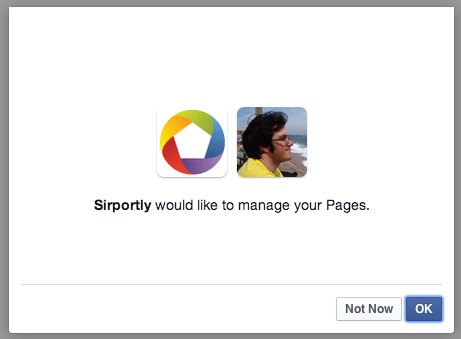 Click 'OK' to each permission request. You'll then be redirected back to Sirportly where you can choose which of our Facebook pages you want to link to your Sirportly account.

Once you've chosen a page, it will appear in the Facebook Pages page in Sirportly.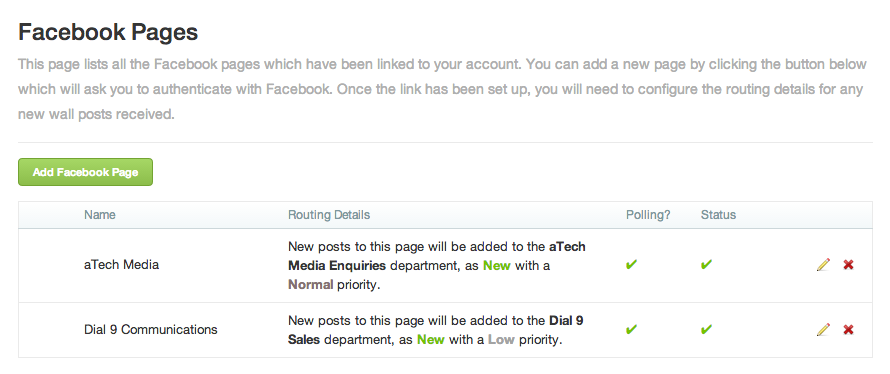 To configured the page, click the pencil icon on the right. This will open up a box where you can set the routing details for any posts on your wall: choose the department, status, priority and SLA of any tickets created. You can also check inbound and outbound, for whether you currently want to be receiving messages from Facebook, and whether you want to be replying via. Facebook.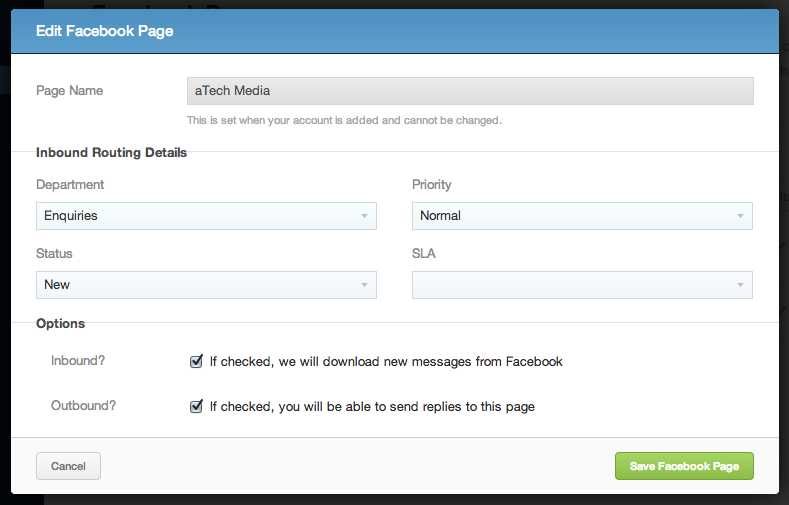 Click 'Save Facebook Page' and the routing details will be saved and shown next to the page's name.
To edit the routing details of any of your pages, click the same pencil icon; to delete them, click the red 'X'.
The screenshots below show a Facebook post added to Sirportly, and how replies appear on Facebook.