Staff & Users
Your staff members are all the people in your company using Sirportly. By visiting the Staff/Users page (first underneath 'Staff Management' in the Admin navigation) you can view all the people currently using your Sirportly account, their contact e-mail address, and which areas of Sirportly they have access to (briefcase icon - admin, pie chart icon - reporting, ticket icon - tickets).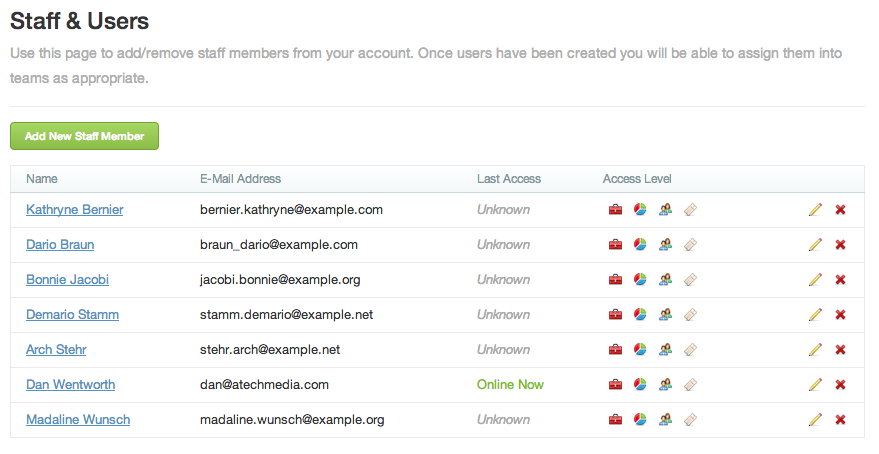 To add a new staff member, click the green button labelled 'Add New Staff Member'. Enter their full name and e-mail address, choose which teams you want them to be part of (if you haven't created any teams yet, don't worry, you can assign staff members when you create them), their mobile number if you're planning on using SMS notifications, choose which sections of Sirportly they'll have access to (you can fine-tune their permissions for the Tickets interface), and click 'Save User'. They'll then be sent an e-mail inviting them to choose their own username and password to log in. In the meantime, you can add them to teams as needed.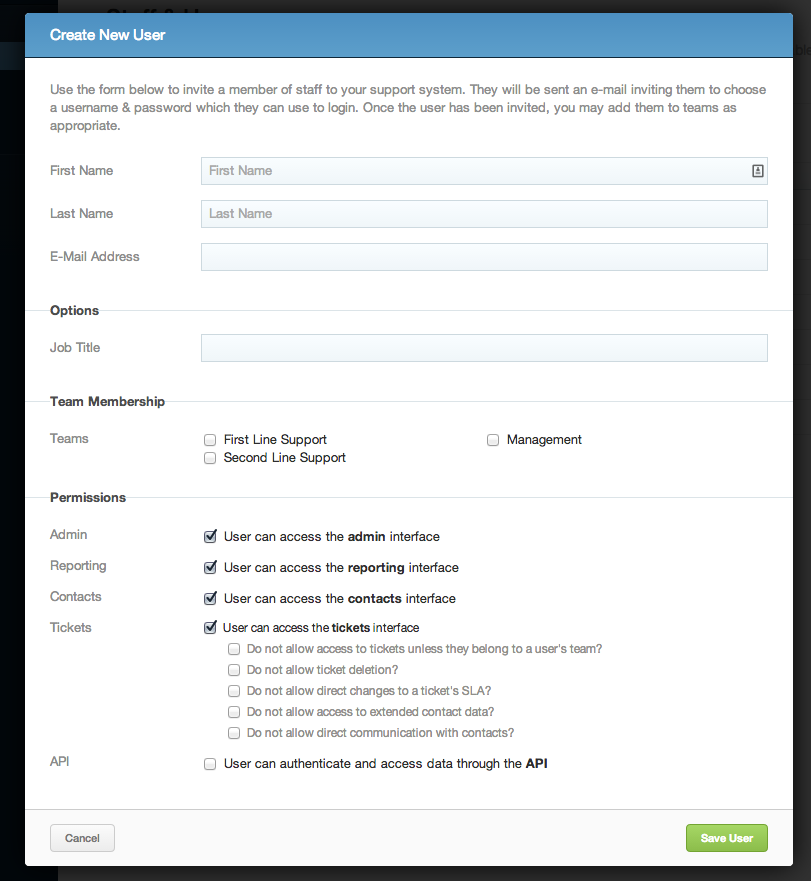 Editing a staff member's details is easy - just click on either their name or the pencil icon, change whatever's necessary, and 'Save User'. To delete a user, just click the red 'X' on the right. Any tickets that user was assigned to will become unassigned, follow-ups to tickets they created will be deleted, and any macros in which they were specified will change to unassigned.