Teams
Your staff members can be organised into teams, and there's no limit to the number of teams each staff member can be part of.
Teams are also accessible under 'Staff Management' in the Admin navigation - the second link. The default team is just called 'Staff' - as ever, you can keep, edit, or delete it. On the Teams page, you can see all the teams you currently have, along with the members of staff within each team. If there's a team you know you'll need, but you haven't yet added the staff members for it, you can always create a team and add the staff later (like the Marketing team in the screenshot below).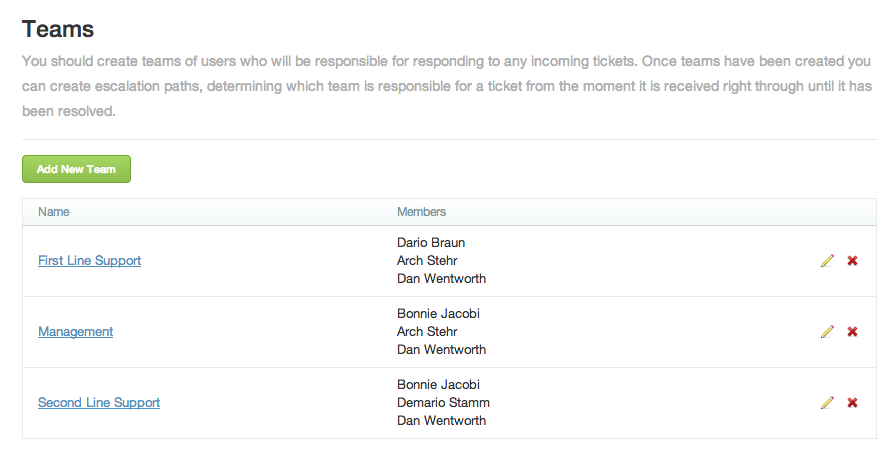 To create a new team, click the green button labelled 'Add New Team', add a name for the team, and select the staff members you'd like to add to it. You can add extra staff members to teams whenever you like.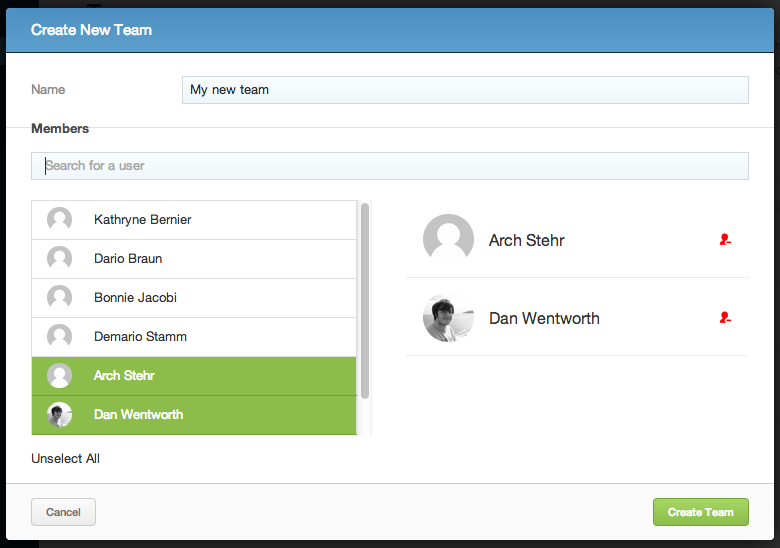 Teams can be edited (name changed, members of staff added/removed) by clicking either the team's name or the pencil icon. They can be deleted by clicking the red 'X', so long as there are no tickets currently assigned to that team. When deleted, the team will automatically be deleted from any escalation paths it was in.