SLAs
SLAs allow you to define rules which set when a ticket should be marked as overdue or in breach of a service level agreement. When tickets are submitted they can optionally be assigned to an SLA which will ensure that responses are provided in accordance with your defined rules.
To create a new SLA, click on the SLA link in the Admin navigation, just below the Schedules link. Click 'Add New SLA', type in a name for the SLA, select the schedule it will relate to, and then type in the number of minutes within which you expect tickets with this SLA to receive a reply, and the number of minutes within which you expect them to have a resolution, then click 'Save SLA'.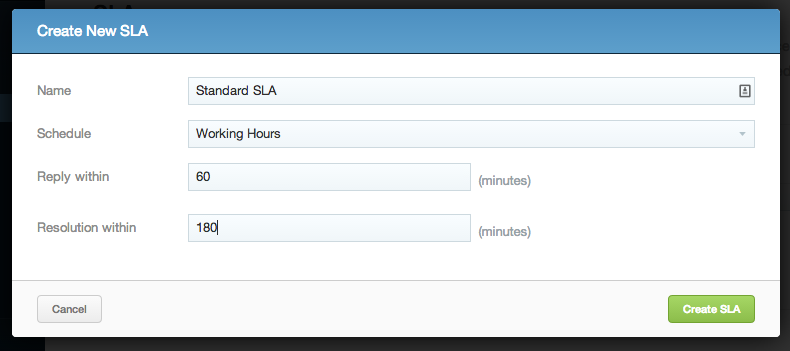 To edit an SLA, either click its name, or the pencil icon. To delete one, click the red 'X' next to the pencil.
Adding an SLA to a ticket can either be done automatically, using macros, or manually through the Tickets Interface respectively.