Forwarding from Plesk
Sirportly
From the Admin Dashboard select "Ticket Submission" on the left, followed by "E-mail Routing".
Click "Add new address".
Enter the email address of the mailbox you'll be forwarding from, ensure that forwarding is checked and click continue.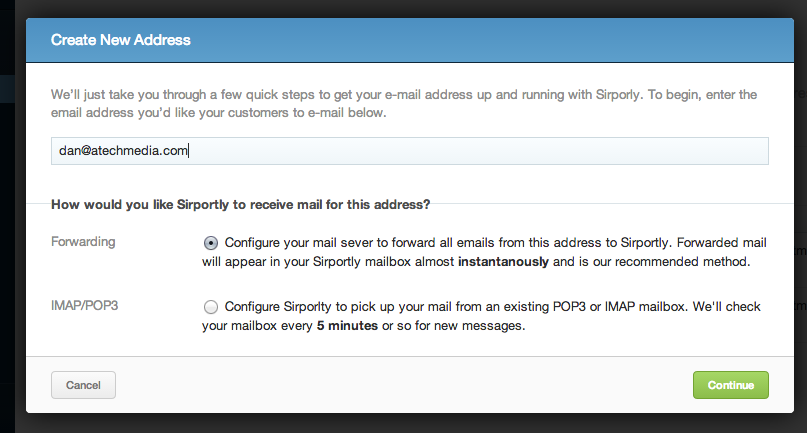 The next page has instructions for forwarding mail from Plesk. Make a note of the e-mail address to forward to listed in step 2.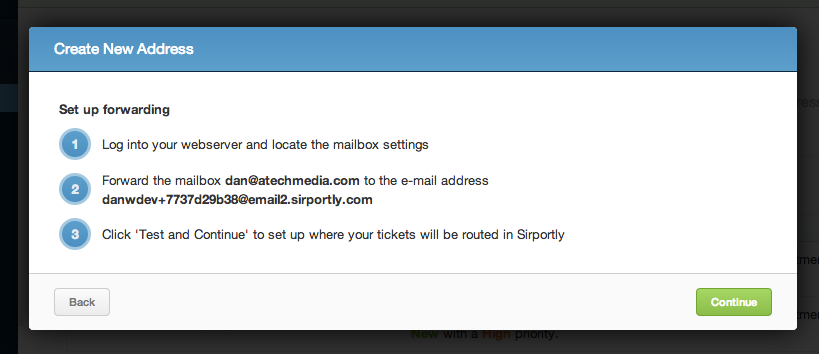 Plesk
Log in to your Plesk install, from the "Mail" tab, choose your support inbox or create a new address.
After configuring the basic inbox settings, select the "Forwarding" tab.
Tick the box to enable email forwarding.
Enter the destination address that you made a note of earlier.
Click "OK" to save.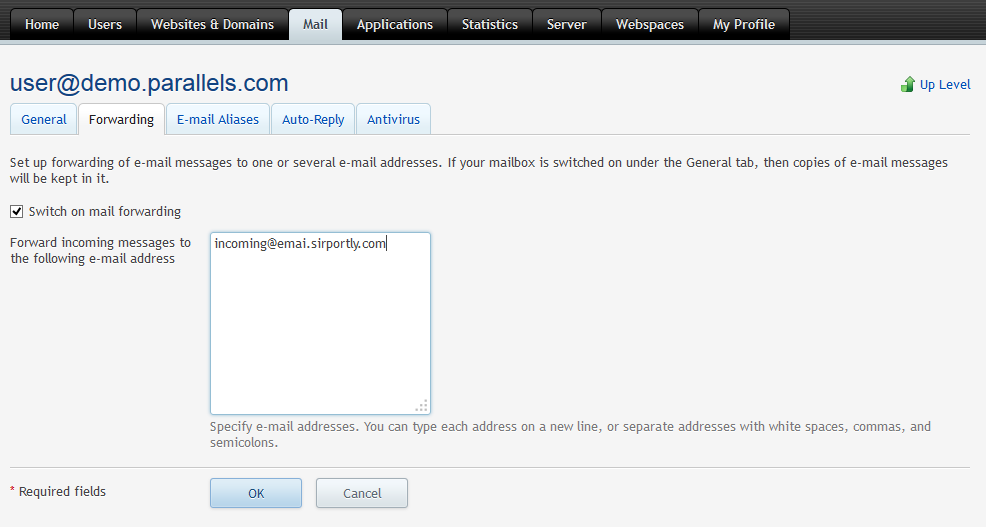 Sirportly
Head back to Sirportly and click "Continue"
Next, setup how you'd like incoming and outgoing e-mail to be handled in Sirportly from this mail address. More details about these fields can be found in E-Mail Routing.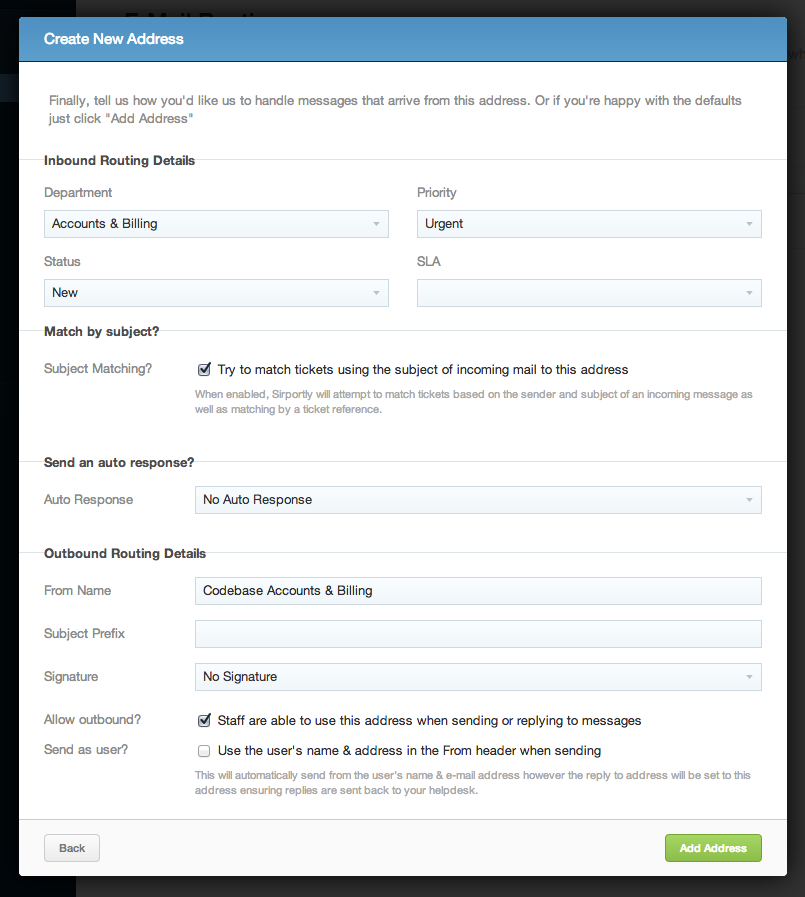 Click "Add Address" and Sirportly will be accepting e-mail forwarded from that address.