IMAP/POP3 Mailboxes
If you've got an email account with a service provider that doesn't allow message forwarding, you can now configure Sirportly to periodically pull email from your server. We'll check each of your mailboxes for new messages every 5 minutes.
From the Admin Dashboard select "Ticket Submission" on the left, followed by "E-mail Routing"
Click "Add new address"
Enter the email address of the mailbox you want to check, and select IMAP/POP3 below. Click continue.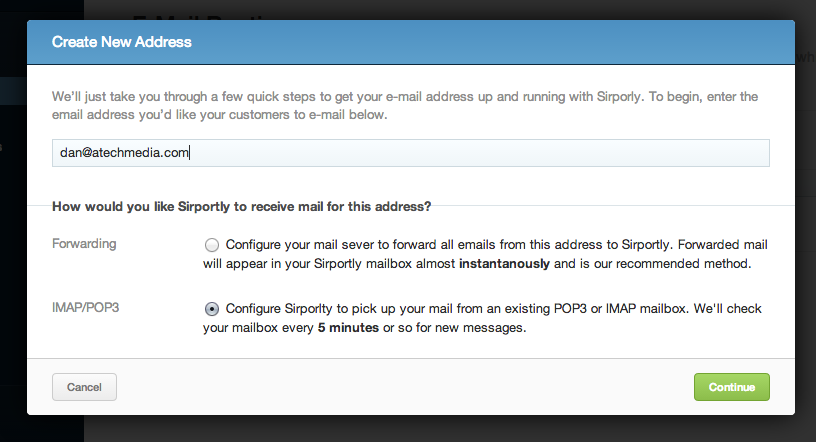 Enter the connection details of your mailbox and click continue.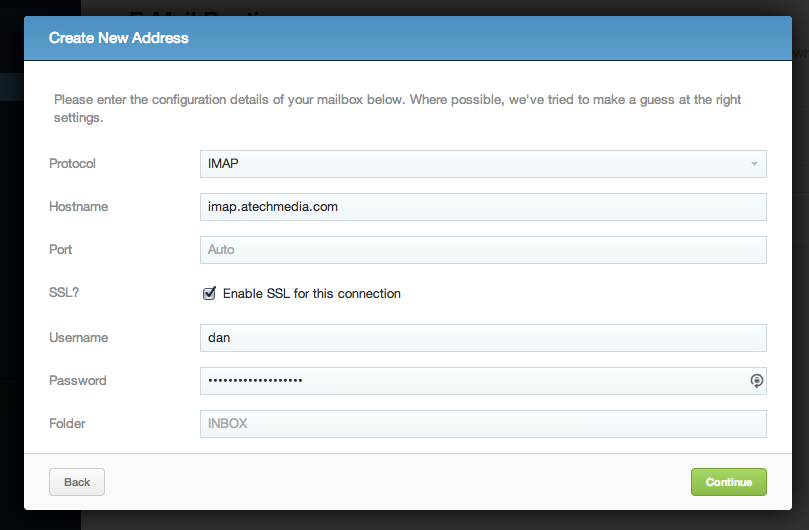 Setup how you'd like incoming and outgoing e-mail to be handled in Sirportly from this mail address. More details about these fields can be found in E-Mail Routing.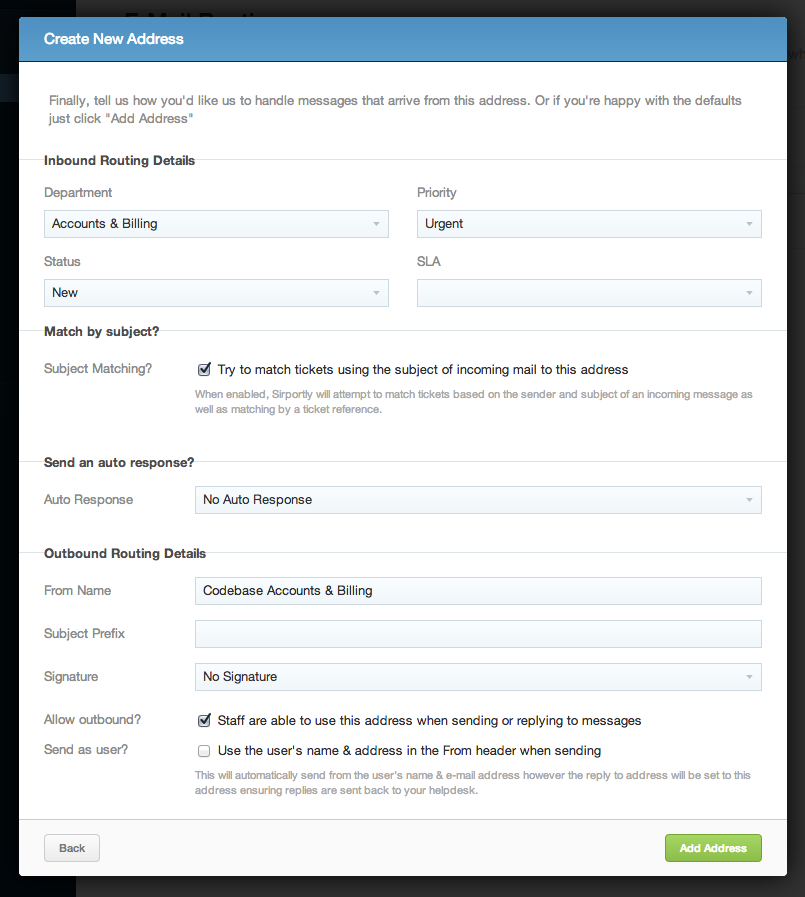 Click "Add Address" and Sirportly will be already to start fetching e-mail from your Mailbox.