The Tickets Interface
The Tickets Interface (accesible via the link furthest to the left in the main navigation) will be your main port of call on a day-to-day basis. It contains all your tickets, allowing you to view, edit and reply to them as you wish.
The screenshot below shows what your default tickets interface will look like (test tickets have been added for demonstration purposes) - the filters on the left can be changed, as can statuses and priorities, and even the information which actually appears in the list.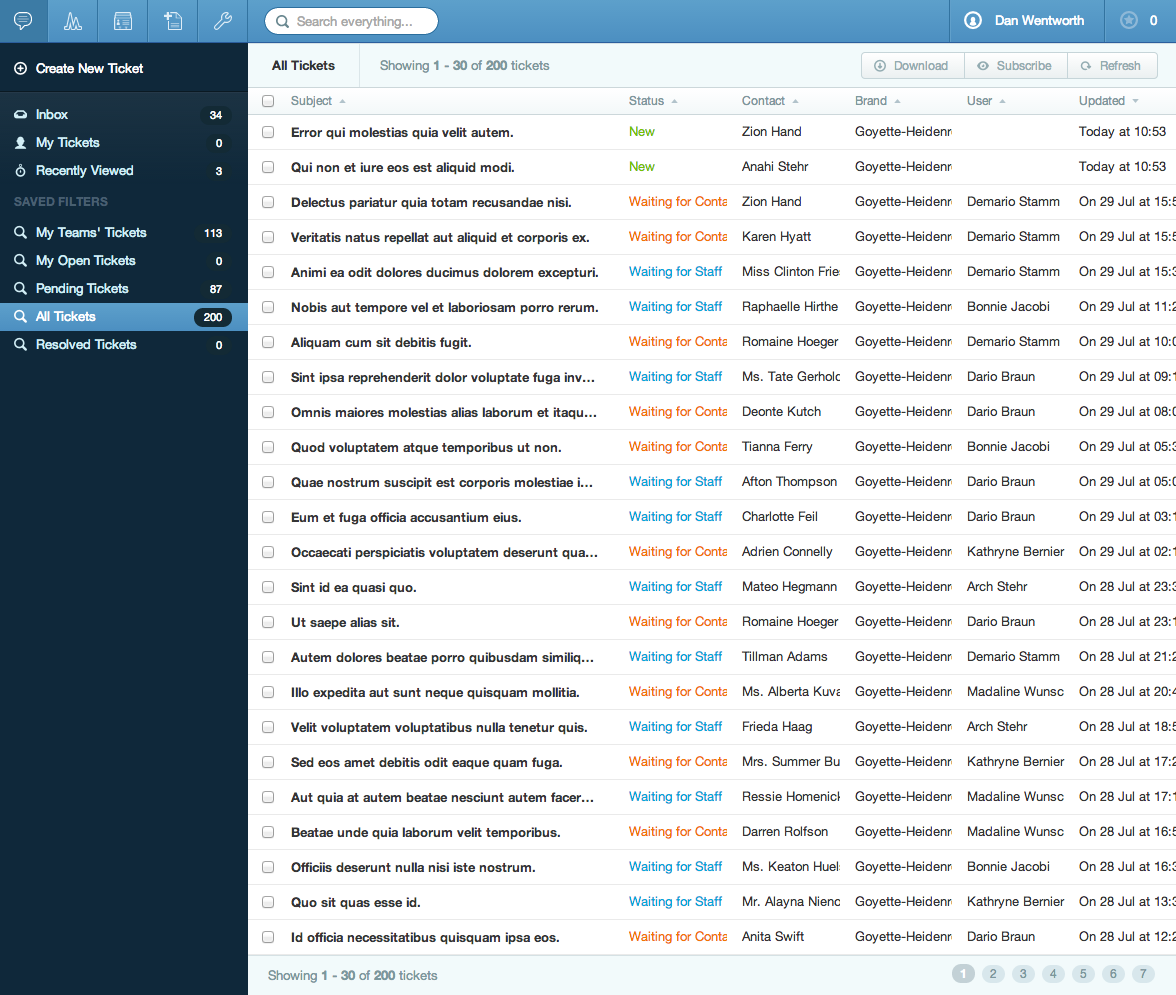 Learn more about Sirportly's ticket interface & working with your tickets: